Do outdoor heaters really work? Yes, they do. Whether you're hoping to spend more evenings outdoors or want to enjoy your patio during fall & winter, heating is an important element for your outdoor space. The addition of heaters provide you with enough warmth to feel comfortable sitting outside & also enhance the look of your patio or yard. Below, we'll cover what you need to know before buying a patio heater & an in-depth look at the different types of that are available. From safety to materials, we cover it all. Read on to learn more about outdoor heating.  
All about patio heaters:


Why we love patio heaters 
Patio heaters are a useful addition to your outdoor space. They make any evening cozier & can extend the life of your patio by a whole month (or two). They also bring the sophistication of a restaurant or hotel to your own backyard. 
When choosing where to place your patio heater, remember to keep a clearance distance of 24" surrounding the heater & 36" above. You should also avoid any areas where strong winds can breeze through. To extend the life of your patio heater & all its parts, be sure to use a patio heater cover when your patio heater is not in use. 
For safety, look for features like the anti-tilt switch (automatically turns the heater off if it's knocked over), safety certification (meets the required safety & performance standards for the USA & Canada), & wheels or other portable features (so you don't hurt yourself trying to move it around).  
Types of patio heaters (swipe to see more)
A brief guide to materials 
Patio heaters are mainly made from one of two materials: stainless steel or powder-coated steel. Both are excellent choices. Powder-coated steel is the most popular. They're more affordable than high-grade stainless steel & can come in a variety of attractive finishes. They're coated to prevent rust. However, they are not quite as durable as high-grade stainless steel. Stainless steel is a bit more expensive but is valued for its durability & resistance to rust. There are also different grades of stainless steel. 430 & 201 are a good choice for most places. However, consider 304-grade stainless steel if you live near the ocean.  Browse patio heaters >
Patio heaters by fuel type:
Propane patio heaters: 
Propane patio heaters are a popular choice. They don't require any installation & are very easy to use. Many propane heaters have a space for the fuel tank to hide at the base of their stands. Others may come with a propane cover to hide away their fuel source. They're portable & some even come with wheels to help you move them around. Keep in mind, you'll need to replace your fuel tank with this type of patio heater.  Browse now >
Electric patio heaters: 
Many people choose electric patio heaters because they're eco-friendly & produce no emissions. They can also be brought indoors (though you'll want to make sure the heat has a low enough setting). Keep in mind, these heaters need to be plugged into an outlet, so make sure you have one nearby. Some may require professional installation as well. Browse now >
Natural gas patio heaters: 
Natural gas patio heaters are another great option. They're connected to the same gas as the rest of your home, so there's no need to buy fuel refills. This also makes them an eco-friendly & affordable option. To avoid any leaks or mishaps, it's best if these patio heaters are installed by a professional.  Browse now >
Infrared patio heaters:
There are also infrared patio heaters. The biggest difference between a standard & infrared heaters is the fact that infrared heaters heat objects, not just the air. This means that they keep your chairs & clothes warm for longer (even after the heater is turned off). They're also known for their efficiency, heating spaces quickly. Browse now >
Shop the best patio heater for your home: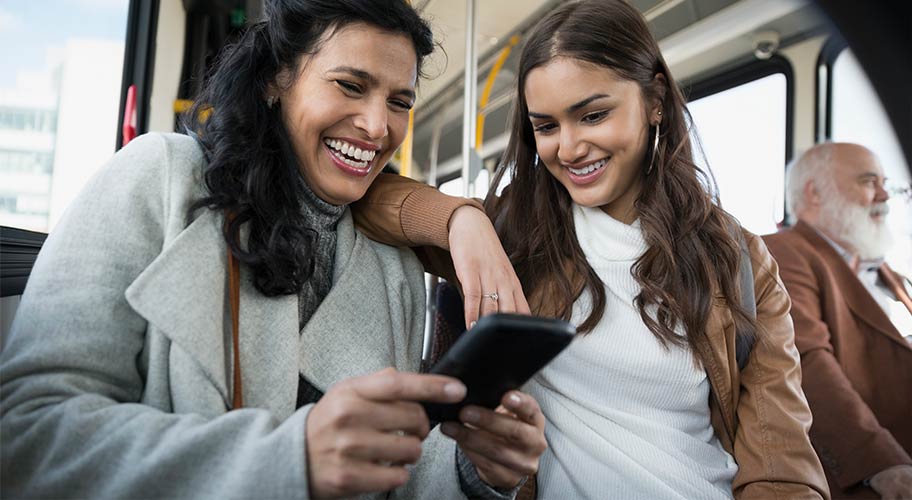 More in Cell Phones
Shop postpaid wireless phones
We're really excited to bring you postpaid phones here at Walmart. Click here to check out these awesome deals now.
Outdoor heating FAQs
What is a BTU? BTU stands for British Thermal Unit. BTUs represent the total amount of heat given off by your outdoor heater. Higher BTUs = more heat. You can estimate the necessary number of BTUs by multiplying the size of your space (in cubic feet) by the desired increase in temperature. For example, for a 700-cubic-foot patio to go from 40°F to 70°F, multiply 700 x 30 = 21,000 BTUs. Keep in mind that factors like wind & the shape of your heater will affect its temperatures as well.  
Are fire pits & patio heaters safe? Yes, patio heaters & fire pits are safe. Many even come with extra safety features like an anti-tilt switch. This automatically turns the heater off if it accidentally gets knocked over. However, it's still important to follow safety guidelines. For example, make sure there's enough clearance space around your heater (24" for patio heaters & 7' for fire pits). Both also require a level, stable surface to stand on as well as something that can block your patio heater or fire pit from high winds. Wood-burning fire pits, are only safe to be used on non-flammable surfaces (like cement or brick). 
Can my heater go indoors? Gas heaters should not go indoors. These outdoor heaters require an open space with lots of air flow. They shouldn't be used in enclosed patios either. Wood-burning fire pits should also only be used outdoors. Some electric heaters can be used both indoors & outdoors. However, it's important to look for this feature in the description of the heater.  
Can the heat be adjusted? Many patio heaters & gas fire pits are adjustable. Look for a control knob. Most will indicate which way to turn to increase or decrease heat. Generally, turning clockwise will increase the temperature. Some electric outdoor heaters have a controller that lets you adjust the heat from a distance. Look for these features in the description of your heater before purchasing.  
Propane FAQs
How long does a propane tank last? Each outdoor heater will differ slightly in how quickly it uses fuel. The lifespan of your fuel will also depend on how high or low you set your heat. In general, 1 lb. of propane fuels about 21,600 BTUs. So, a 20-lb. tank will provide around 10 hours of heat & a 40-lb. tank around 21 hours. If you increase the maximum number of BTUs (60,000), the hours decrease. For example, a 20-lb. tank will last around 7.2 hours.  Browse propane tanks >
Will the fuel show? This will depend on your chosen fire pit or patio heater. Many allow your fuel to be hidden inside the base of the patio heater or fire pit. The product imagery & descriptions will help you determine fuel can be hidden in the base of your chosen heater. Others come with a separate hideaway tank cover. You can also purchase hideaway tank covers separately. These tank covers come in a range of styles. Some have lids & others have side doors, making them easy to use.
Where can I buy propane? Once your propane tank is empty, you can choose to either purchase a new propane tank or refill your emptied tank. Refilling is cheaper. However, be sure to check the expiration date on your tank. You can buy a new propane tank here on usoffersmall.com or in our stores. A quick search online will help you find a nearby propane supplier that will fill up your tank.  Browse propane tanks >